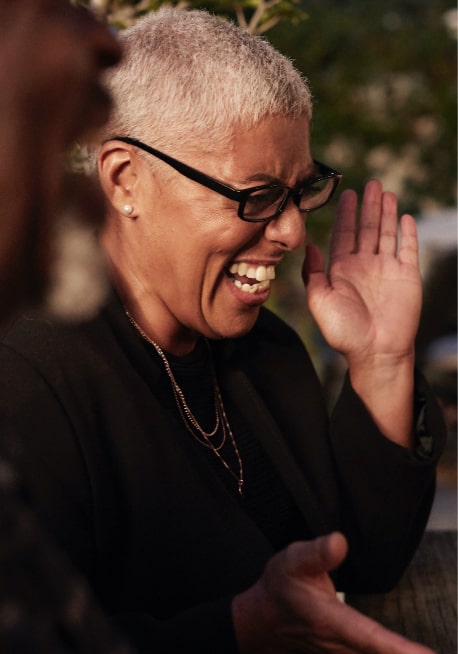 The people behind our home care
PROPELLING LIVES FORWARD
Meet our care team
Andy President
Wendy Administrator
If you've been searching for a home care agency for your care or your loved one's care, then you know there is a sea of sameness in the dozens of home care choices, making it difficult to actually choose one. And we know that can be frustrating.
My name is Andy Luedecke and I am the co-owner of SYNERGY HomeCare – serving the Mobile Bay Area. Our mission is to improve the quality of life for our clients and their families. I graduated from Birmingham-Southern College in 1998 and have spent most of my professional career in the corporate world before SYNERGY HomeCare. I am married to an amazing woman, Walker Luedecke, and have two beautiful children, Acker and Percy. Walker and I decided to become SYNERGY HomeCare Agency owners after having to take care of and facilitate care for some of our loved ones. I lost my Mother 13 years ago and it was such a tough experience for everyone in our family – emotionally and physically. As my Mother regressed she needed 24/7 care and we had nowhere to turn outside of family and friends. With my Mother, we were very fortunate to have a great support staff around us, but it was still hard on all of us. When my Grandmother became ill, it was extremely tough as she lived alone, with no family or friends nearby to help. We had no clue who to call and what we needed. That is why I can assure you we will do everything in our power to make you feel comfortable with your decision, our services and dedicated team of caregivers.
Walker and I so proud of our local community and to be owners of a business that does so much to give back. Within the community, I am a member of the Point Clear Rotary Club and volunteer for the American Cancer Society, Alzheimer's Association, and the ALS Association.
Contact Us to Discuss Your Family's Home Care Needs at 1-251-621-1900.
Our promise to you: care that moves you
Life is in constant motion. From the time we smile our first smile, ride our first bike, find our first home or embrace our first grandchild, it just keeps moving. And a moving life is a full one. But sometimes, life can take a turn that slows us down, or even stops us in our tracks. That's where SYNERGY HomeCare comes in. To keep the basic needs of your life effortlessly moving forward. So you can focus on what moves you and get the most out of every day.
We guide with purpose
We take a strong lead with a kind hand in what can be a stressful, uncertain time in your life. By charting an assured course and making certain that you and your family members understand what's happening, we can keep you comfortable every step of the way.
Great care comes from confidence, and confidence is contagious. We know what we're doing and we're always striving to do it better. One of the things we do best is relate to people on a personal level. And when you do something well, it breeds confidence. In you, and everyone around you. That's why our clients, employees and franchise owners are so confident, too.
How we do it:
We serve beyond the job description.
We approach the job with a sense of adventure and purpose.
We take ownership and responsibility over results.
We quickly spot new opportunities for improvement and act on them.
We know individual people have individual needs
What we do:
We listen and ask questions. That's the best way to learn how to impact an individual's life. That's how we do it. And that's why we are recognized as an organization that shows an unwavering commitment to understanding people's needs and providing the care option that best adapts to those needs. This is how we keep you and your life moving forward by being intuitively personal.
How we do it:
We approach every encounter with compassion, personality and positive energy.
We inspire others through words.
We are curious. We ask questions and listen to what's unspoken.
We help you set goals. We make you feel as though we are walking with you on your care journey.
Life moves in one direction – forward. No matter your circumstances, SYNERGY HomeCare steps in with effective, comforting, life-affirming care that moves people emotionally and physically forward, from personal assistance and companionship to live-in and even family caregiver respite. We provide full support for fuller lives. Ultimately, we create a feeling of forward momentum, not just in lives but also in the home care industry.
Whether you're a high-octane octogenarian who just needs a hand, someone confined to bed who needs a little more help, or a person dealing with lifelong disabilities who needs someone to walk beside them on their journey, we're here to care with whole hearts and open arms.
We know you have questions. And we have answers. When the time is right for you, we would be honored to speak with you. We listen!